The show where we explore how people's inner Artist and inner Engineer present themselves in their technical careers, in the art they create, and most importantly, in living creative lives. Hear what it really means to be an Artist Engineer from musicians, visual artists, technology leaders and other creatives.
Episodes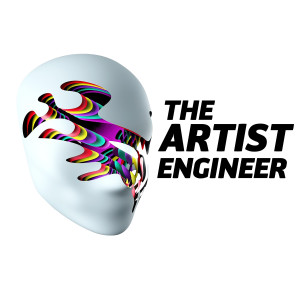 Friday Mar 03, 2023
Friday Mar 03, 2023
Our guest on this episode is "ChatGPT", a cutting-edge natural language Artificial Intelligence designed by OpenAI. ChatGPT's remarkable language abilities and versatility in performing various tasks have garnered high acclaim.
During this interview, we put ChatGPT's conversational AI to the test to explore its capabilities and limitations. Moreover, we delve into how conversational AI has the potential to revolutionize the way artists and engineers create and share their work.
Additionally, we address the ethical and societal implications of engaging in discussions with a seemingly "life-like" AI persona. To avoid unintentionally personifying ChatGPT, we incorporated different fictional AI-generated voices to make it clear it wasn't one of our usual human guests, such as HAL from 2001: Space Odyssey and Rick from Rick and Morty, in addition to a generic voice for clarity and a pleasant listening experience.
For a thought-provoking conversation on the topic of unintentional personification of technology, we recommend checking out our February 2021 episode featuring Alice Wroe, the Augmented and Virtual Realities Lead at the Atlantic Institute. (link below)
Please don't forget to share/rate/review/subscribe
Find ChatGPT here:www.openai.com
AI Voices Supplied by: https://uberduck.ai/
Listen to the Alice Wroe episode here: https://www.theartistengineer.com/e/alice-wroe-interview-augmented-and-virtual-realities-lead-at-the-atlantic-institute/