The show where we explore how people's inner Artist and inner Engineer present themselves in their technical careers, in the art they create, and most importantly, in living creative lives. Hear what it really means to be an Artist Engineer from musicians, visual artists, technology leaders and other creatives.
Episodes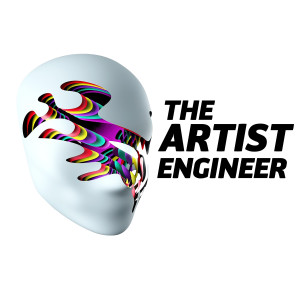 Wednesday Feb 10, 2021
Wednesday Feb 10, 2021
Our guest this episode is Alice Wroe, the Augmented and Virtual Realities Lead at the Atlantic Institute in Oxford England. The Atlantic Institute connects the seven Atlantic Fellows programs, building a global community of courageous leaders who address systemic causes of inequity.
Alice is also the founder of Herstory, a project using art and culture to engage people with women's history. She has worked at the intersection of art, technology and social justice for leading institutions including Magic Leap, U2, and The Gates Foundation.
We discuss being an accidental technologist, the experience of meeting a Digital Human for the first time, how AR and VR could be used to elevate our humanity, and the role artists play in preventing technology from becoming boring and dangerous.
You can read more about Alice and her work below
Atlantic Institute and Atlantic Fellows
Please don't forget to subscribe/rate/review on Apple podcasts to help the show get discovered!