The show where we explore how people's inner Artist and inner Engineer present themselves in their technical careers, in the art they create, and most importantly, in living creative lives. Hear what it really means to be an Artist Engineer from musicians, visual artists, technology leaders and other creatives.
Episodes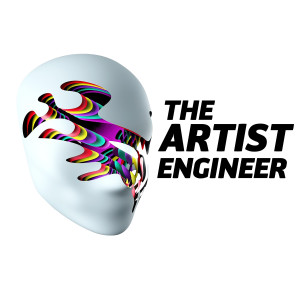 Friday Feb 04, 2022
Friday Feb 04, 2022
Our guest this episode is Maria Hwang, Assistant Professor of Computer Science at the Fashion Institute of Technology (FIT) in New York City. Maria received her Doctorate of Education from Columbia University in Instructional Technology and Media. Her research focuses on delivering fashion, health, and wellness content through persuasive, personalized, and playful human-centered interfaces.
We discuss how she adapted standard computer science subject matter to better suit the needs of her fashion students, how AI designers and wearable tech can be used in fashion design, and we ponder the future of digital fashion and virtual fashion shows.
Finally, Maria tells us how bringing the fashion and technology fields together can play a part in reducing the barriers for women starting careers in computer science.
You can find out more about Maria and her work below:
Maria Hwang: http://mariahwang.com/
Algorithmic Arts Workshop: https://algoarts.cofc.edu/watch-videos/
Please don't forget to share/rate/review/subscribe