The show where we explore how people's inner Artist and inner Engineer present themselves in their technical careers, in the art they create, and most importantly, in living creative lives. Hear what it really means to be an Artist Engineer from musicians, visual artists, technology leaders and other creatives.
Episodes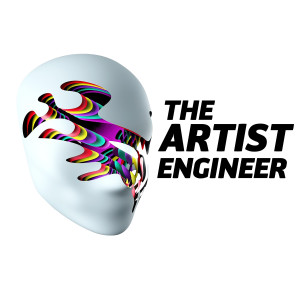 Tuesday Dec 20, 2022
Tuesday Dec 20, 2022
Our guest is Kenji Larsen, a technologist, entrepreneur, and artist.
He is the CEO at Alpha Reactor Corporation, a consulting firm working with startups and Fortune 500 skunkworks (experimental laboratories or departments inside companies), specializing in bringing engineering prototypes from initial concept to scale.
We discuss visionary thinking vs. execution thinking, and the differences that define the components of S.T.E.A.M. - Science, Technology, Engineering, Art, and Math. He shares advice on preparing young people to go into a career and previews his upcoming book meant to inspire future generations of innovators.
As well, we wander off into the forest to compare beavers to technologists. And discuss the deeper meanings of life explored in Blade Runner, his favorite science fiction film.
Please don't forget to share/rate/review/subscribe