The show where we explore how people's inner Artist and inner Engineer present themselves in their technical careers, in the art they create, and most importantly, in living creative lives. Hear what it really means to be an Artist Engineer from musicians, visual artists, technology leaders and other creatives.
Episodes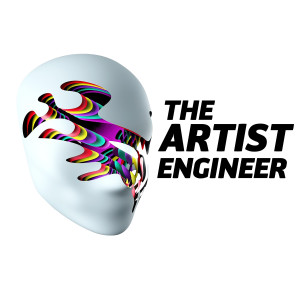 Monday Nov 02, 2020
Monday Nov 02, 2020
First you grind, then you eat, then you pray. In this episode we talk with Ethan Richards, a former IT executive who pivoted full time into art, music and entrepreneurship. 
Ethan is founder of Grind+Eat+Pray, a mix medium and live experience project.  He also consults with clients in the digital space via his firm Design+Tech+Media
In our discussion, we talk about the lessons learned and skills transferred between Ethan's art and tech lives, as well as keeping positive, grounded and grateful during challenging times.