The show where we explore how people's inner Artist and inner Engineer present themselves in their technical careers, in the art they create, and most importantly, in living creative lives. Hear what it really means to be an Artist Engineer from musicians, visual artists, technology leaders and other creatives.
Episodes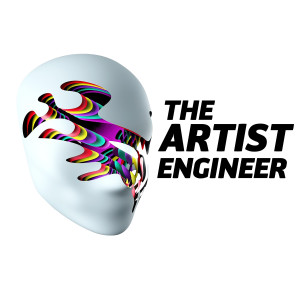 Thursday Nov 11, 2021
Thursday Nov 11, 2021
Our guest this episode is Elliott Lawson (aka @AstroLawson). Elliott is an astrophotographer who captures beautiful images of the night sky with his telescope, a camera and sometimes even an iPhone.
Professionally, Elliott has been an engineer in the defense industry for 20 years
after spending 11 years in the Air Force. He is currently employed as a Field Engineer at Raytheon.
We discuss Elliott's passion for astrophotography, the equipment needed to get started, and why he MUST share what he's seeing with other people.  As well, we explore his experiences with the diverse community of astrophotographers, both online and in-person, and the traits they share with engineers -  such as creativity, attention to detail and having fun.
Finally we hear about the amazing experience of "STAR PARTIES" - and why he recommends it to "every human on the planet"!
Find out more about Elliott and Astro community below:
Astro Lawson Instagram: https://www.instagram.com/astro_lawson/
Friendly Cosmos Instagram: https://www.instagram.com/friendly.cosmos/?hl=en
Friendly Cosmos Discord: https://discord.com/invite/dTJupMKmaN
Please don't forget to share/rate/review/subscribe.