The show where we explore how people's inner Artist and inner Engineer present themselves in their technical careers, in the art they create, and most importantly, in living creative lives. Hear what it really means to be an Artist Engineer from musicians, visual artists, technology leaders and other creatives.
Episodes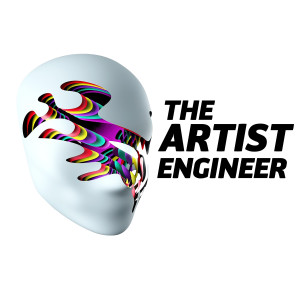 Saturday Sep 25, 2021
Saturday Sep 25, 2021
Our guest this episode is Bill Brovold.
The phrase "Renaissance man" comes to mind when describing Bill. Whether roasting his own coffee, baking his own bread, both of which he gladly shares … or building a 16-foot Aeolian wind harp, or repairing a barn door, Bill tells us how he finds as much joy in the journey as the destination.
Bill is an accomplished musician who was a pioneer of the no-wave movement in NYC, as well as an avant-garde visual artist and educator. He also builds musical instruments for himself and others.
We discuss how his deep-seated desire to "know how things work", has helped him acquire a wide variety of skills and explore how artists and engineers are most alike due to their problem-solving abilities.
Finally, we learn where the awesome sound of land speeders in Stars Wars comes from.
You can check out Bill's music here:
https://billbrovold.bandcamp.com/
Episode intro "Space to Let" via Bill's "Double Celled Organism" collaboration
And if you enjoyed the show, please remember to share/rate/review!